benzworldphotography@gmail.com

mobile 0468 325 647


Dear Sir/Madam,
I am currently looking for work which will enable me to use my skills in Photoshop and Lightroom. After spending four years working as a Digital Artist/Retoucher for high end photographic studios in Sydney, Melbourne and the UK, I moved to Queensland where I have been working for the VR company, Panedia since 2013.
Since moving to Australia in October 2011 I have also done some short term web design work using Dreamweaver and some freelance magazine Photography.
I became a dual Australian/British citizen in 2016 and am in a position to relocate anywhere in the country for work and plan to settle on finding a permanent position. I am available for interview at any time.
The latest copy of my CV is kept online here http://jason.bennee.com/CV.html
Examples of studio retouching can be found here http://jason.bennee.com/studio.html
Examples of my photography can be found here http://jason.bennee.com/blog/tag/portfolio/
Best Regards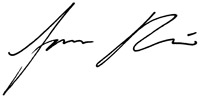 Jason Bennée