Shot Notes
We went for a drive today and shot this snow shot on the south shore of Rutland Water. I built up the image in two stages. First I used Photomatix to make an HDR image.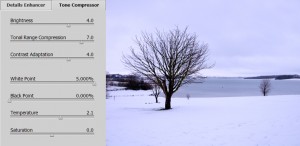 Next I used the Black and White adjustments panel in Photoshop to change the tone brightness of each colour.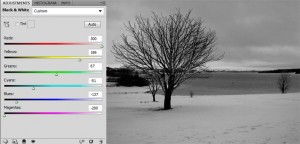 Finally I used a levels layer to get the tones right on the final image.